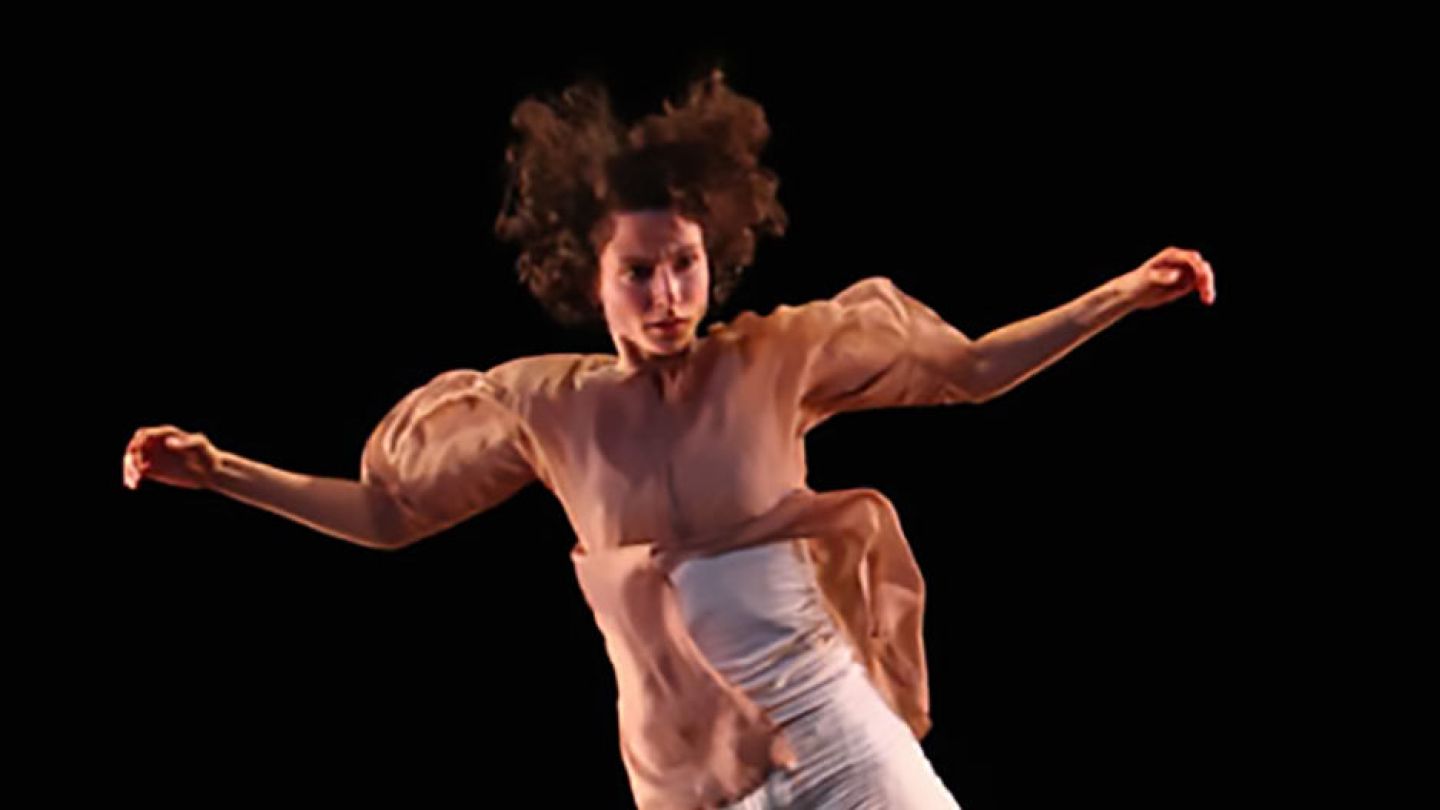 The Reflection:Response Commission invites choreographers to consider as a starting point how we 'reflect' and 'respond' through different kinds of embodiment: the experiential body, the choreographic body and the activist body. The commission includes a cash award of $5,000, access to rehearsal space throughout summer, and the production of the new work in Temple's Conwell Dance Theater.
2019 - Marion Ramirez 
Internationally acclaimed dancer and choreographer, Marion Ramírez, will create Knots and Nests, an improvisational performance project for people of all ages that celebrates the relationship of a duet as the smallest unit of a community. In Knots and Nests, Ramírez will engage the diverse needs for empathic human connection in the different stages and cycles of life."I'minspired to challenge social behaviors related to touch, while celebrating the many ways we communicate using physical contact," says Ramírez.
Knots and Nests will consist of a series of participatory performance events across Temple campus throughout September. These public interdisciplinary performance events/workshops will zoom into the intimacy of the living room rug, or "home space" where improvisational interactions are explored and practiced. In these improvisational rituals, guided by artists trained by Ramírez, each participant will establish their individual expression while matching and responding to the qualities of the other. Drawing inspiration from 15 years of practice of Contact Improvisation, Somatic Movement Therapy, and a lifetime practice on social partner dance, Ramírez intends Knots and Neststobe a space for planting the seeds of conflict resolution, practicing ways of attaching with another, establishing personal boundaries, and celebrating our capacity for joining another as we observe the emergence of the third force which grows in this consensual dialogue witnessed by the participants acting as supporters of this collective bonding experience. 
Knots and Nests will culminate with a dance performance presented in Conwell Dance Theater Friday and Saturday Sept 20 & 21, 2019. This mainstage performance aims to bring the intimate experience of dancing on the living room rug, and in the performance workshops, to the dance concert arena.Says Ramírez: "I aim to use the theater as a site- specific space, rearranging the space from the way it is usually used, allowing the audience to move around rugs with video projections, to enter and exit the home, feel closely the possible tenderness and tension or reflect from afar. 
Knots and Nests will include an intergenerational cast of dancers, musicians, and students from Temple's Dance Department and other university arts programs.The commissioned work will be presented in Conwell Dance Theater Friday and Saturday, Sept 21-22, 2018. 
Puerto Rican dance artist, Marion Ramírez, is dedicated to the art of improvisation as a tool for experiencing bodilyagency and empathy. She has choreographed, performed, and taught Contact Improvisation in numerous dance festivals, university residencies and events across the US, Puerto Rico, South Korea, Cuba, Germany, and the UK. Since 2003, she has been immersed in the practice of Kinetic Awareness and Body-Mind Centering®, and is currently completing a Certification in Somatic Movement Therapy (Dynamic Embodiment™) with Dr. Martha Eddy. She teaches Contact Improvisation and Somatics at Temple University in Philadelphia. Her most recent works include the choreographic commissionI see you, choreographed for The Fathering Circle,and presented at the Philadelphia Museum of Art, and extensive creative collaborations with Jungwoong Kim, including the development ofSaltSoulpresented at Asian Arts Initiative. She holds a BFA from The Laban Center London and an MFA at Temple University. 
Performance & Event Schedule
 *Free happenings at Tyler School of Art and Architecture
         2001 N 13th Street, Philadelphia, 19122
Tuesday-Friday, September 3-6 
* Free Pop-up performances 12-1PM
Open workshop space 1-4PM
Performances in Conwell Dance Theater
·       Friday and Saturday, September 20 and 21, at 7:30 PM. 
 1801 North Broad St, 5thFloor, Philadelphia PA 19122
COST: $20 general admission; $15 students/senior citizens; $10 Temple employees; $5 w/Temple Student Owl Card
Tickets available through the Temple Arts Box Office 
215-204-1122
In person at the Tomlinson Theater lobby, 1301 W Norris St, M-F 12-6PM
At the doors45 minutes prior to performance.  
Credit/Debit only.  NO CASH
Past Commissions:
2018 - Awilda Sterling Duprey
Awilda Sterling Duprey is a multidisciplinary artist in Visual Arts, Performance, Experimental and Caribbean Dance. She trained in Painting and is precisely from this discipline that she feeds her artistic practice. She started a dance career as an undergraduate student at the University of Puerto Rico under Sylvia del Villlard Gilbert at the Ballet Afro Boricua El Coquí,(1964); trained in Jazz Technique with Lotti Cordero (1972), and in Modern Dance with Petra Bravo (1982). While in New York, she trained in Experimental Dance with Merián Soto, Trisha Brown, and Dana Reitz. Ms. Sterling is co-founder of Pisotón, first Experimental Dance-theater Collective in Puerto Rico (1983). She has traveled extensively throughout the Caribbean Region as dancer, choreographer and guest speaker: Angüila, Barbados, Cuba, The Dominican Republic, Haiti, Jamaica, St. Croix, St. Kitts, St. Lucia, Mexico City, Nicaragua, Trinidad/Tobago, and Venezuela. She has also performed in Ecuador, Spain, South of Portugal, the USA and most recently, in Berlin.   Some of her most outstanding performances are en-cierro: an excerpt, HAU/ SAVVY Contemporary, Berlin (2017); en-cierro,(2016); En cuerpo de Maelo, and De Maelo al Hip- Hop, (2015); Transparente desnudez, (2015); Cinco Mujeres ante el espejo de Myrna Báez, 2014; (De) Colonial Reconquista, Performance concept: Marina Barsy Janer, Museo de Arte Contemporáneo de Puerto Rico, (2014); Sylvia del Villard: Nuestra conciencia africana, Symposium, (2016); ¡Oh! Natura, directed by Sylvia Bofill, (2015); Goyita, (2014); Conducta. Trayectoria artística de VivecaVázquez, (2015) Vejigante decrépito, (2014); Taller de Diosas, (2011).
2017 - Lela Aisha Jones/FlyGround
Building on her current series of episodic works, Plight Release & the Diasporic Body,J ones will create, Ancestral and Everyday Saturday, new works that traverse, through the body and movement, what the black/African Diaspora offers as an archive of and guide towards individual and collective transformation. Jones is asking, "what if keepers of cultures in societies also let traditional practices breathe and become tapestries grounded in histories and discoveries that collide, merge, diverge, and converge?"
Ancestral is an interlude and cast-specific movement experience that purposefully brings performers and audiences together around their practices of honoring ancestors to create pathways for understanding and connection along with problems and challenges in U.S. society.
Everyday Saturday works to capture and imagine the gestural, common, and less visible locations of black/African diasporic movement. It is inspired by the Saturday morning clean up ritual that took place weekly in the Southern U.S., North Florida city of Tallahassee, in the Jones home. Cleaning up was/is a time to get down to LPs, cassette tapes, CDs, and eventually streaming. Singing and dancing while cleaning goes way back and makes work feel like family. Students of the Temple University Department of Dance will join Jones and her company in Everyday Saturday.
In addition to the premiere of Ancestral, and Everyday Saturday, Jones will perform her critically acclaimed solo, Jesus & Egun (2016).
Performances will take place in Temple University's Conwell Dance Theater,on Friday and Saturday, September 22 and 23, at 7:30 PM. Additional public programming includes a Round Table Discussionon Saturday, Sept 23, from 4-6PM, and a public workshop on Sunday, Sept 24, from 2-5PM. 
The Reflection/Response Choreographic Commission includes a cash award of $5,000 and access to rehearsal space at Temple University throughout summer 2017. Past commission recipients include Laura Peterson, Charles O. Anderson, Tatyana Tennenbaum, Jennifer Weber, and Kathy Westwater.
2016 - Kathy Westwater
In Anywhere, Westwater asks how a dance might engage with, and itself be, a monument. Central concerns are permanent and impermanent cultural manifestations that register and record the impact upon us of time, war, and climate—economic and environmental—and how these manifestations are rendered and experienced in public and private space. Westwater seeks to choreographically manifest a contemporary heroism found in the everyday—anywhere. Without being about a specific historical time or event, there will be a remembering of something that was lost and something that wasn't. 
Premiereing September 16 and 17, 2016 in Conwell Dance Theater, Anywhere will be performed by five dancers to Henryk Górecki's "Symphony No. 3." It will feature a unique relationship between movement and sound through a sound integration design by Architect Seung-Jae Lee.
2015 - Jennifer Weber
A Hollywood Classic, a narrative piece of dance theater fusing hip hop with Broadway jazz, uses projection design, costumes and greyscale makeup to bring film to life on stage. 
2014 - Tatyana Tenenbaum
Thunder is a hybrid theatrical work that explores the relationships between vocal production and movement and the continuum between speech and song. The work also references theatrical histories that tap pagan mythology as a means of accessing wonder, beauty, magic and nature.
2013 - Charles O. Anderson / dance theatre X
Restless Natives, an evening-length dance theatre piece, is inspired by the writings of James Baldwin featuring and original poetry score by critically-acclaimed performance poet Ursula Rucker. Set in a fictional juke joint called HOME, Restless Natives combines mournful celebration and passionate dance in a blues-saturated commentary on loving and being loved in 21st century America.
2012 - Laura Peterson Choreography
Failure, which takes place in and around a two-story structure that is designed to collapse during the performance, explores deeply personal ideas, measuring effort against limits as they relate to self-perception, relationships and the body. Performed to an electronic, abstract sound collage built around the concept of collapse, the work examines failure as terrifying, spectacular and truly human.