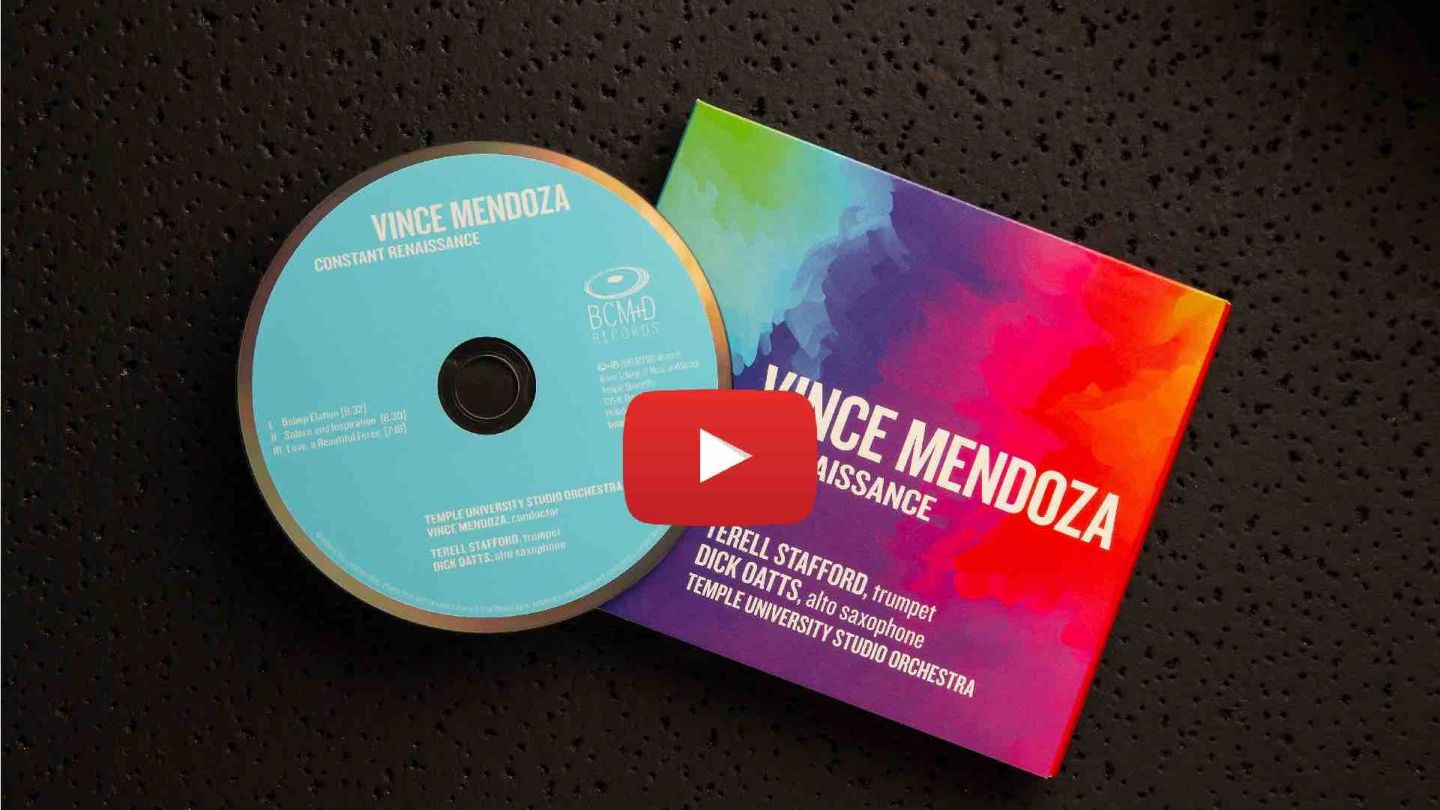 The Boyer College of Music and Dance's record label, BCM&D Records, received its fourth and fifth Grammy nominations this morning for "Love, A Beautiful Force," one of three movements from "Constant Renaissance" by six-time Grammy winning composer/arranger, Vince Mendoza. The Temple University Studio Orchestra recorded the work which also features Terell Stafford (trumpet) and Dick Oatts (alto saxophone). 
"Receiving our fourth and fifth Grammy nominations is a tremendous testament to the talent and quality of our students," said Dr. Robert T. Stroker, dean and vice provost for the arts. "One of the many ways we prepare students for professional careers is by engaging noted composers, such as Vince Mendoza, to write new works that are performed and recorded. This honor is an outgrowth of that commitment and the hard work and dedication of our students and faculty."
 Today's nominations are in the "Best Instrumental Composition" and "Best Arrangement, Instrumental or A Cappella" categories. The three movements that make up "Constant Renaissance" were inspired by jazz musicians who have strong ties to Philadelphia: Billie Holiday, John Coltrane and Dizzy Gillespie. The work received its world premiere at the Kimmel Center for the Performing Arts this past spring. 
Stafford is Laura H. Carnell Professor of Jazz, Director of Jazz Studies and Chair of Instrumental Studies at Boyer. Oatts is Professor of Jazz. Mendoza also conducted the work. Dr. David Pasbrig, a member of Boyer's Music Technology faculty and engineer of the Boyer Recording Studio, is the recording engineer. 
BCM&D Records received its first Grammy nomination in 2010 for "fourth stream...La Banda" and its second and third in 2012 for "Ansel Adams: America" and "Overture, Waltz and Rondo." All three were recorded by the Temple University Symphony Orchestra and conducted by the late Luis Biava. 
Winners in these categories will be announced at the Grammy Premiere Ceremony on January 26, 2020 in Los Angeles.