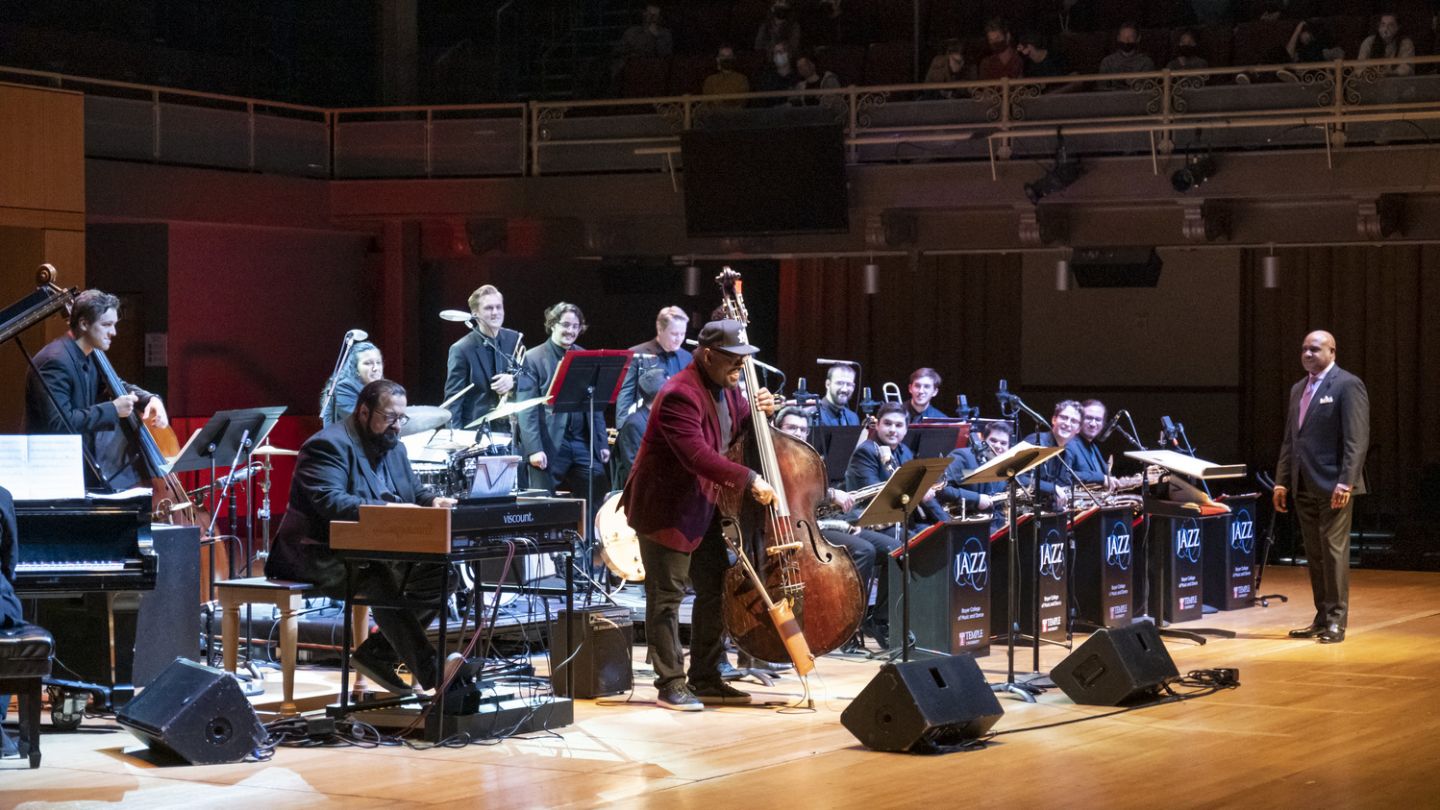 Photo: Joseph V. Labolito / Temple University
Boyer College mourns the loss of world-renowned, Grammy®-nominated jazz artist Joey DeFrancesco, largely considered one of the most significant jazz organists of our time.
A native of the Philadelphia area with training at the Settlement Music School and the Philadelphia High School for the Creative and Performing Arts, DeFrancesco has long been recognized in the local jazz scene. His remarkable career includes more than 30 studio albums and countless collaborations with artists like Boyer's own Terell Stafford and Tim Warfield, Randy Brecker, Pat Martino, Van Morrison, and of course his lifelong friend, fellow Philadelphia native Christian McBride, to name a few.
Just last fall, DeFrancesco appeared onstage at the Temple Performing Arts Center with McBride and the Temple University Jazz Band (TUJB), which would become the last time he and McBride would play together. The performance consisted of several songs from TUJB's 2021 BCM&D Records release Without You, No Me, on which DeFrancesco and McBride were featured guest artists. The next day, DeFrancesco returned to the stage to lead a master class for Boyer students. He then joined TUJB again in April of this year for a performance at Dizzy's Club at Jazz at Lincoln Center in New York.
We are grateful for DeFrancesco's mentorship and the incredible impact that he has had on our students, and we are so deeply saddened by his passing.