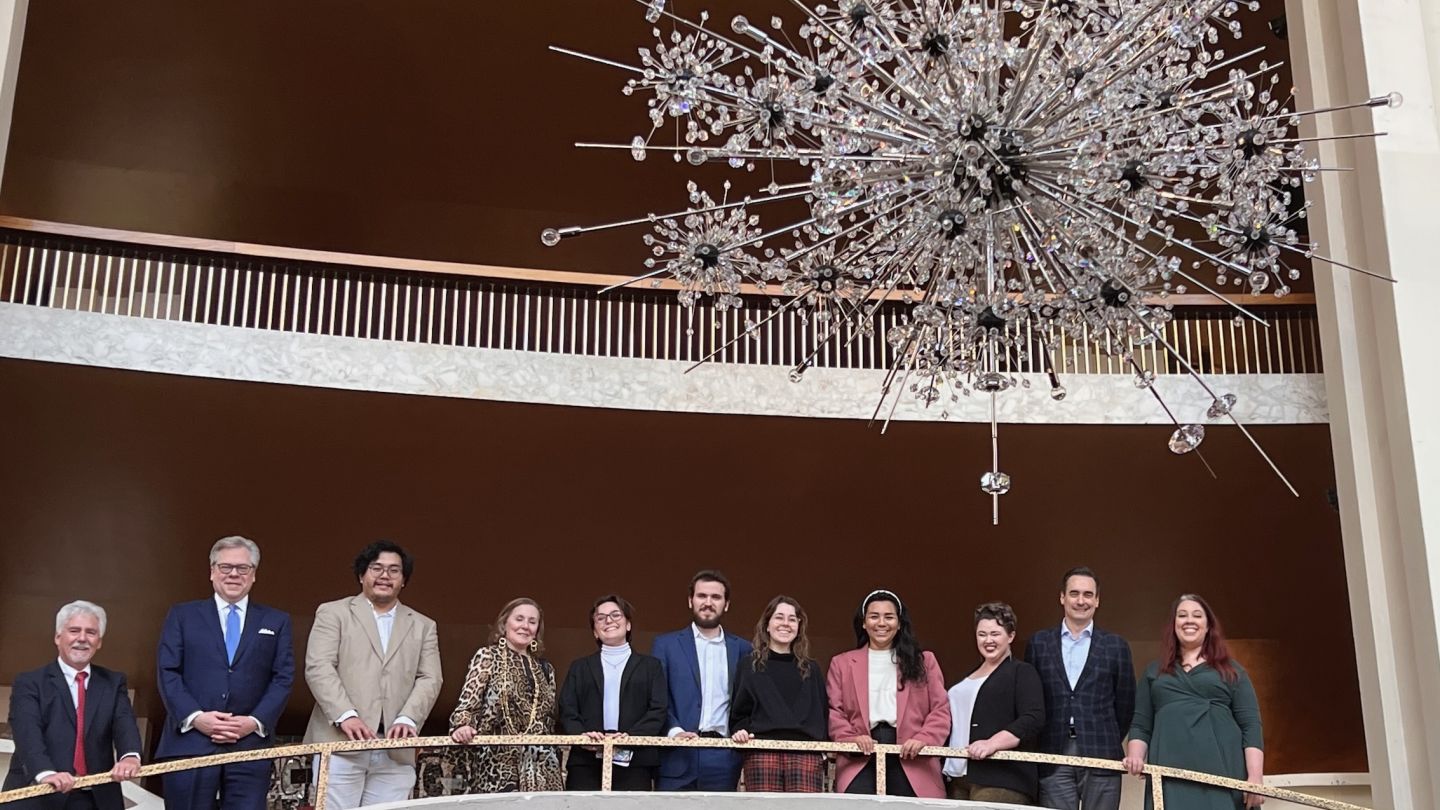 On Nov 18, seven students from the Department of Vocal Arts spent the day in New York City for a special visit to the Metropolitan Opera.
Accompanied by Dean Robert Stroker, Dr. Marcus DeLoach and Dr. Steven Kreinberg, the day began with the final dress rehearsal for Pulitzer Prize-winning composer Kevin Puts' opera The Hours, starring Renée Fleming, Kelli O'Hara and Joyce DiDonato. Between acts, the group had lunch with music therapy alumna Ann Ziff, BYR '16, chairman of the Metropolitan Opera. Boyer College recently honored Ziff with the Boyer College Tribute Award at its 19th Annual Concert at the Kimmel Cultural Campus last spring.
After rehearsal, the group received a backstage tour from Hilary Hancock, as well as a tour of the newly renovated David Geffen Hall (home of the New York Philharmonic) with Lincoln Center President and CEO Henry Timms. Ziff joined everyone as they moved to the Lincoln Restaurant for dinner, where the students received a surprise visit from world-renowned soprano Sondra Radvanovsky, who spoke with them for nearly an hour about her career and provided advice on beginning their careers. They were then joined at dinner by the Metropolitan Opera's Michael Heaston, artistic assistant general manager, who also provided valuable career advice.
The Boyer College is grateful for alumni and friends like Ann Ziff who allow our students to have incredible experiences such as this.