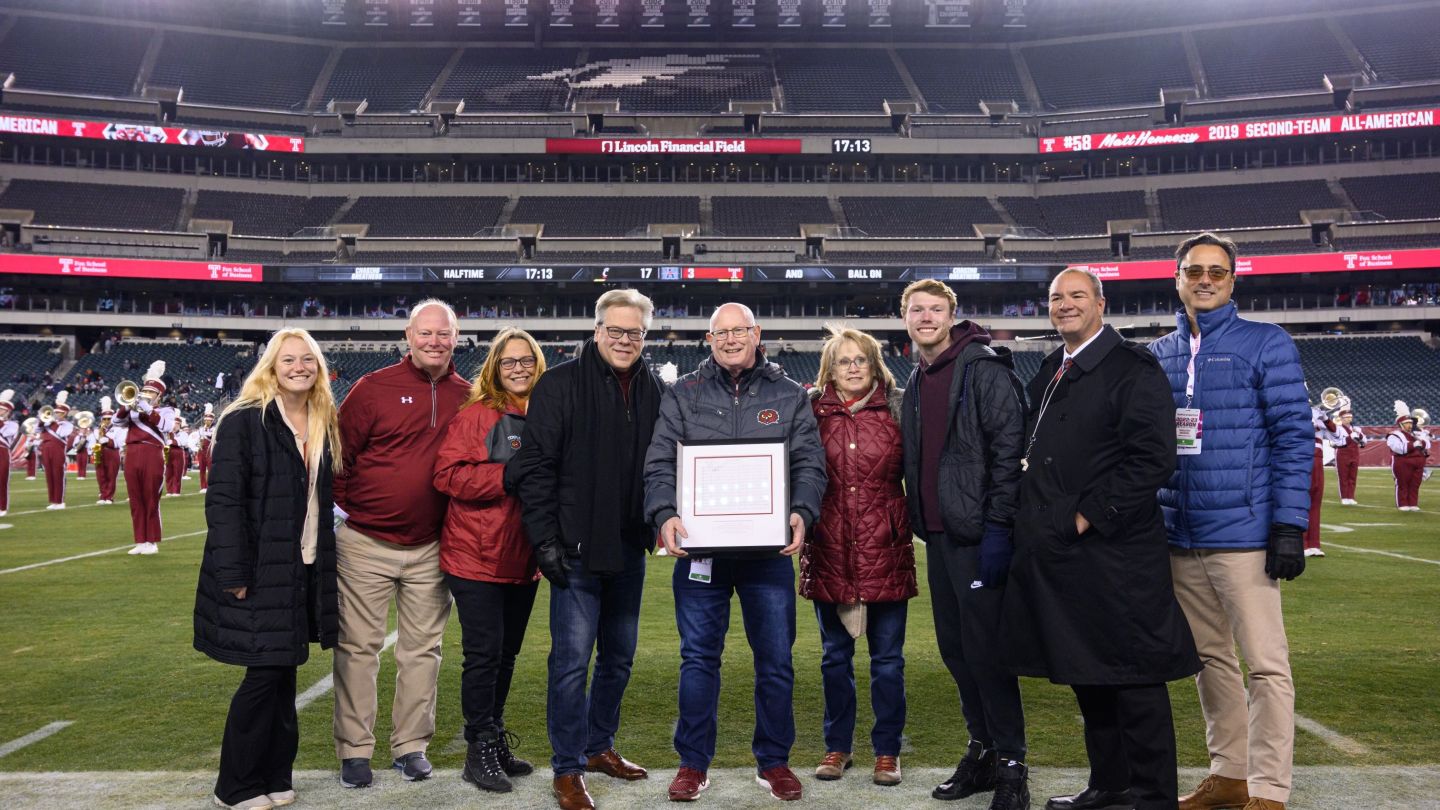 Photo: Jeremy Weber Photography
Dean and Vice Provost Robert Stroker and Dr. Matthew Brunner, associate professor and director of athletic bands, led a special salute to William (Bill) Wilkinson, senior associate vice president for finance and administration, for his remarkable 40 years of service to Temple University.
At halftime of the Temple Owls' Nov 19 home game against the Cincinnati Bearcats, Dean Stroker and Dr. Brunner presented Wilkinson with a signed and framed copy of the first page to Brunner's arrangement of U2's "Beautiful Day," which is one of Wilkinson's favorite tunes. During the presentation, the Diamond Marching Band performed the song in his honor, also marching into a special formation of "Bill" on the field. In addition to his astounding commitment to Temple University, Wilkinson has long been a leader, mentor and friend to the Diamond Marching Band and the Center for the Performing and Cinematic Arts.
Boyer College thanks Wilkinson for his incredible dedication to Temple.