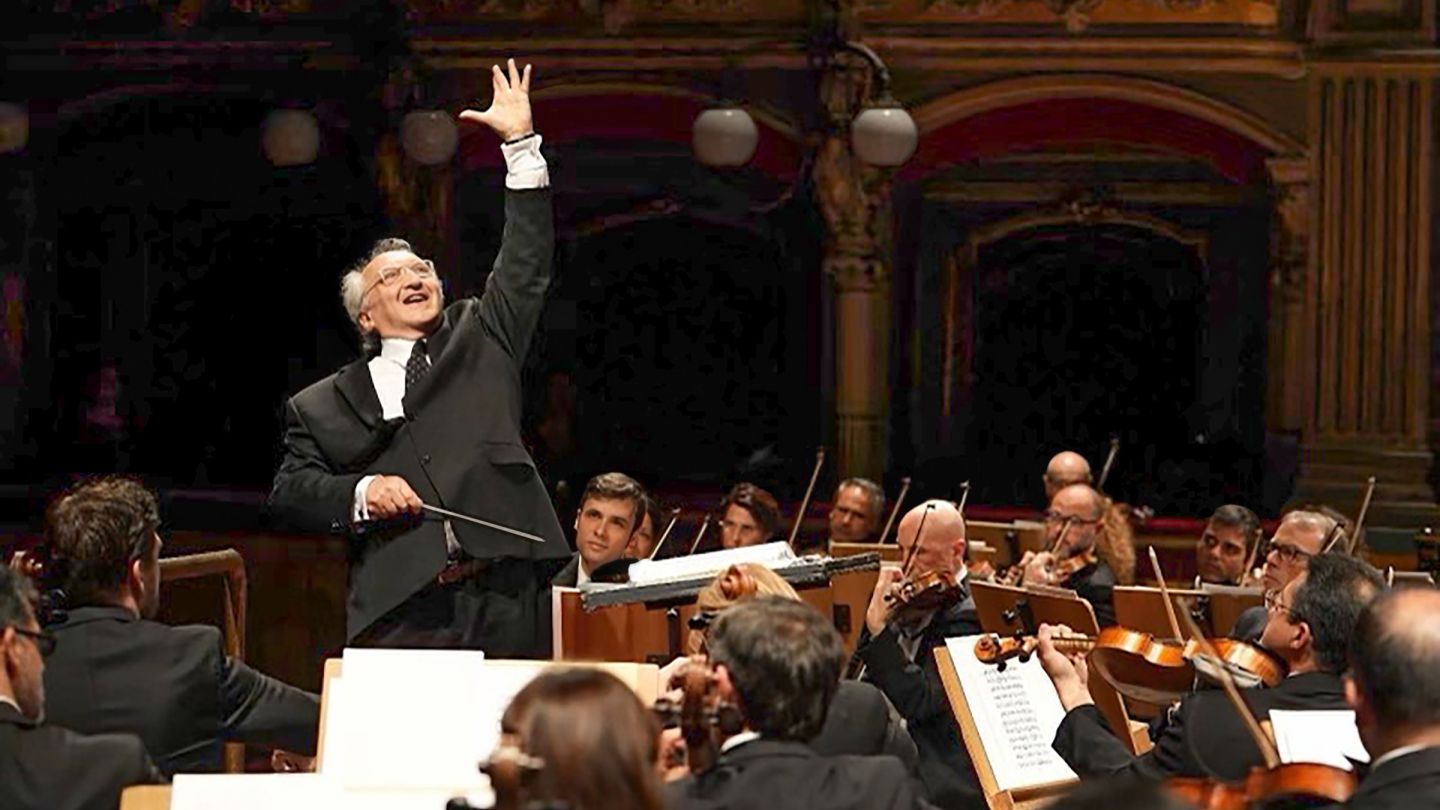 Photo: Courtesy of Patricia Thrasher Mazzamuto
Lorenzo Mazzamuto, BYR '20, a string pedagogy alumnus, won the audition for the concertmaster position with the Teatro Massimo Bellini in Catania, Sicily in February 2023. Mazzamuto officially gave his first performance with the Teatro Massimo Bellini on Saturday, April 15, conducted by music director Fabrizio Maria Carminati.
Mazzamuto comes from a family of classical musicians, so it was of no surprise when he began his first violin lessons at the age of three. At the age of nine, he was accepted into the State Conservatory of Music Vincenzo Bellini and studied under Vito Imperato ('05). He graduated with his first master's degree from the Moscow State Tchaikovsky Conservatory ('13). He received his second master's degree in string pedagogy while studying under Dr. Eduard Schmieder at the Boyer College of Music and Dance.
Mazzamuto explained that the preparation for the concertmaster audition was a very intense process. "It was my dream to become a concertmaster and I am thrilled that I am able to lead the Teatro Massimo Bellini and be part of a passionate, talented group of musicians," said Mazzamuto.
During his collegiate career at Boyer, Mazzamuto received a full tuition scholarship in addition to a stipend while working as a graduate assistant. Mazzamuto explained that he ultimately chose to attend Temple because of the invaluable opportunity he saw in studying with the internationally acclaimed Dr. Schmieder. "It was an honor to study with Dr. Schmieder. I felt like I gained a lot from him because of his extensive experience in the world of music," he said.
"Dean Robert Stroker strives to keep Boyer on the leading edge of the music world through the generous scholarships programs available at the school, the curriculum, and supporting the talented Temple University Studio Orchestra. I never imagined that the Temple student orchestra I was a part of would go on to receive a Grammy nomination," said Mazzamuto.
In 2019, Mazzamuto was part of the Temple University Studio Orchestra that recorded "Love, A Beautiful Force," which was specially arranged by Grammy-winning arranger and composer, Vince Mendoza. The Temple University Studio Orchestra and the university's record label, BCM&D Records, went on to receive multiple Grammy nominations for Best Instrumental Composition and Best Arrangement, Instrumental or A Cappella categories.
Mazzamuto recollected that there were many amazing opportunities at Boyer in preparing students for the real world and networking with professionals in the industry.