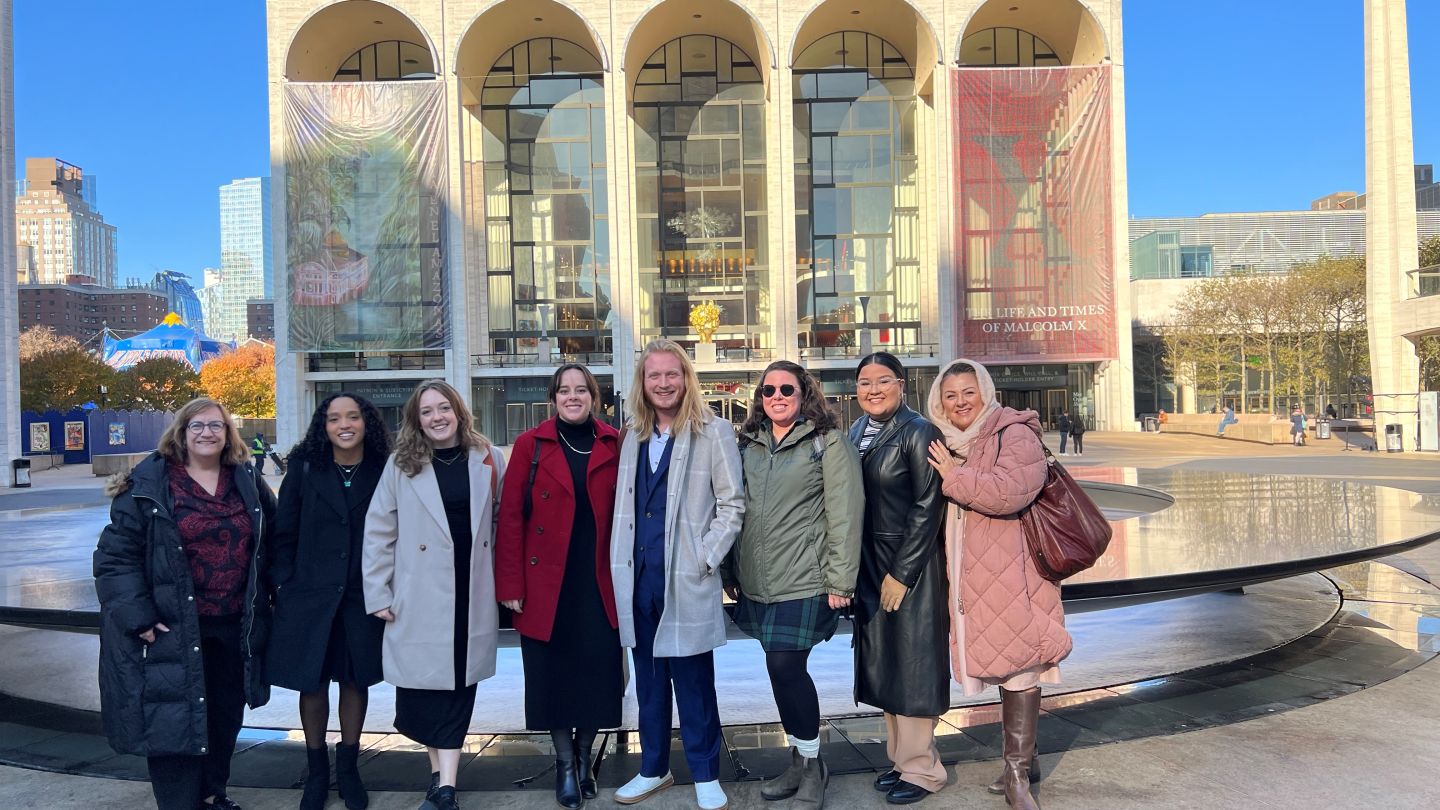 Photo: Courtesy of Dr. Steven Kreinberg
This week, Distinguished Visiting Professor Ann Ziff welcomed select Voice and Opera students to the final dress rehearsal for Daniel Catán's Florencia en el Amazones, which opens tonight at the Metropolitan Opera. Catán's 1996 opera tells the enchanting story of an opera diva who returns to her native South America to perform at the legendary opera house of Manaus—and to search for her lost lover, who has vanished into the jungle. "Fabulous Philadelphian" Yannick Nézet-Séguin is on the podium for this production, which runs through December 14.
Seven undergraduate and graduate voice students, accompanied by Dean Robert Stroker, Former Vice Dean Steven Kreinberg and Associate Professor of Voice and Opera Christine Anderson, started the day attending the rehearsal, which was followed by lunch in the Opera Club and the usual backstage tour of the Met with Hilary Hancock. The group enjoyed dinner at Shun Lee West in New York City before returning to Philadelphia.
The Boyer College of Music and Dance thanks Ann Ziff for her continued support and for providing this regular opportunity for Voice and Opera students every semester.