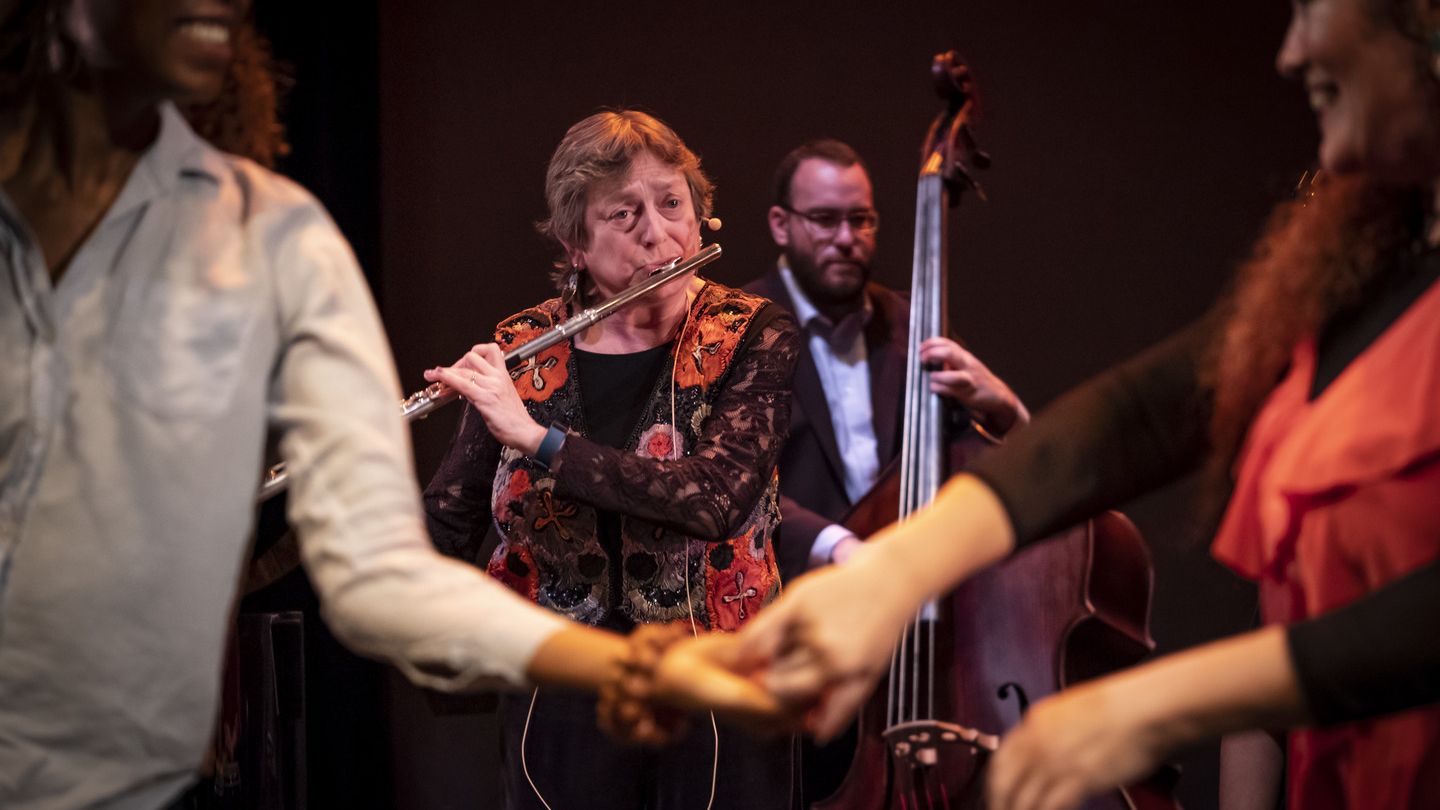 Photo: Joseph V. Labolito / Temple University
Honoring the retirement of Dr. Cynthia Folio, the Department of Music Studies welcomes the distinguished professor of music studies as the first presenter for the new CPCA@C4C Colloquium Series.
Folio is a composer, music theorist and accomplished flutist who has taught at Temple University for more than 30 years. Prior to Temple, Folio taught music theory and flute at Texas Christian University and performed in the Fort Worth Symphony. As a professor at Temple, she has received numerous awards including the 1994 Lindback Award for Distinguished Teaching, the 2012 Creative Achievement Award and the 2021 Faculty Senate Service Award. As a composer, Folio has received commissions from such organizations as Network for New Music, the Relâche Ensemble, Mendelssohn Club of Philadelphia, Astral Artists, Ensemble Triolet, Pi Kappa Lambda and the National Flute Association. Her compositions have been described as "confident and musical in expressing ideas of great substance," "intriguing and enjoyable" and "imaginatively scored" (Philadelphia Inquirer).
The CPCA@C4C Colloquium Series is designed to highlight the interactions between music study, creation and performance. Folio's presentation for the inaugural event will take place Thursday, April 21 at 2 PM in the Chapel of the Four Chaplains at the Temple Performing Arts Center. She will be joined by Dr. Charles Abramovic, pianist and professor of keyboard studies at Boyer College, as well as a longtime collaborative partner of Folio's. The duo will perform several of Folio's pieces as she also discusses the ways through which she has built bridges between worlds throughout her remarkable career: academic and artistic; jazz and classical; composition and performance; and ability and disability. Folio will also share the ways she helped break down barriers as a pioneering woman composer in Philadelphia and around the country, as one of the first few female members of the Society for Music Theory in the last quarter of the twentieth century.