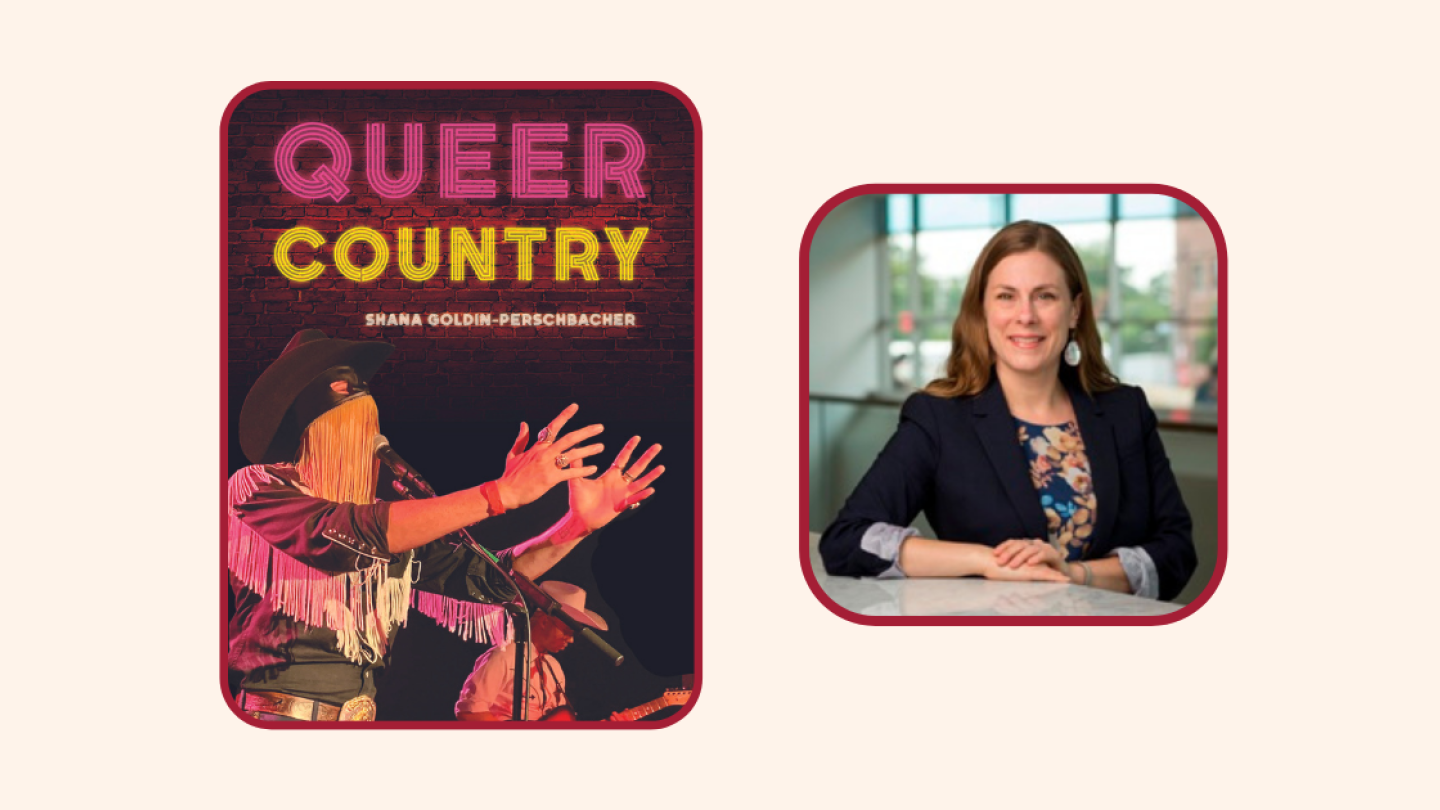 Boyer College congratulates Dr. Shana Goldin-Perschbacher on the release of Queer Country, published by the University of Illinois Press on March 22, 2022. Her new book examines transgender and queer performances of country and Americana music through explorations of sincerity, genre trouble, journey, rurality, misrepresentation, masking and collaboration.
Goldin-Perschbacher is an assistant professor of music studies who teaches courses for music majors, non-majors and graduate students in popular music, critical theory (especially engaging issues of gender, sexuality, race, ethnicity and class in relation to music and culture), interdisciplinary music methodologies and other topics. A specialist in interdisciplinary popular music studies and identity studies, her explorations of contemporary sonic, visual and social media take shape through critical, ethnographic, analytical and historical methods.
Celebrating Queer Country's release, popular online music resource Pitchfork sat down with Goldin-Perschbacher to talk about the book, the meaning of "queer sincerity" and the rise of LGBTQ+ country musicians like k.d. lang, Lil Nas X and Brandi Carlile. Read the full interview.