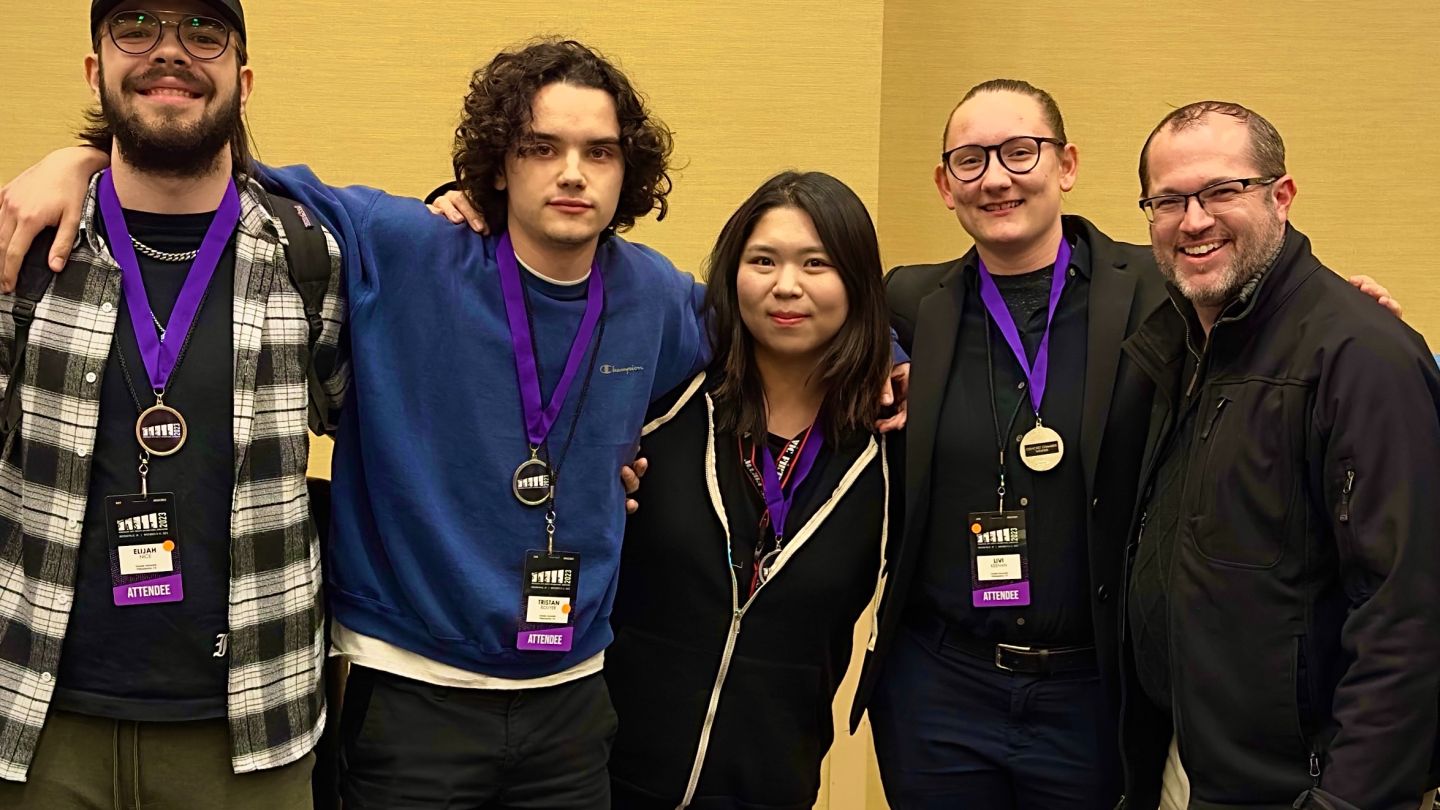 Photo: Courtesy of Livi Keenan
Last week, four Boyer percussion students placed in two PASIC 2023 competitions. PASIC, the Percussive Arts Society International Convention, took place Nov 8-11 in Indianapolis, IN.
Freshman Tristan Bouyer, sophomore Livi Keenan, junior Elijah Nice, and second-year master's student Yeonju You took first place out of 20 pre-selected groups in PASIC's collegiate-level chamber competition. Coached by Associate Professor Phillip O'Banion, Adjunct Professor Bill Wozniak, Dean Robert Stroker and others, this remarkably talented group of performance majors won with Nigel Westlake's Omphalo Centric Lecture written for four marimbas (performed on two for PASIC), which they also performed on campus earlier this semester in the Mosaic and Percussion Ensemble concerts.
Livi Keenan also competed in the mock audition finals, placing third out of five finalists after being selected from a preliminary round of 28 recordings. The mock auditions consist of several standard percussion excerpts and solo works and function similarly to orchestral percussion auditions.
Congratulations!